OFFICE TOUR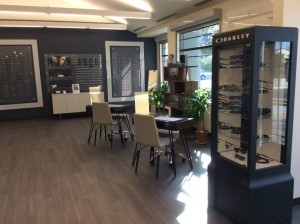 A few brands of eyewear we carry:
RayBan                             Disney
Oakley                               Europa
HUGO                               Marc Jacobs
kate spade                       ProDesign
JIMMY CHOO                  Coach
Juicy Couture                   Carrera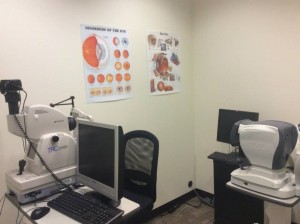 PRETEST ROOM: Topcon digital retinal camera, Oculus Easyfield Permieter, Nidek Auto-refractor allows the technician and doctor gather information to ensure a thorough eye health exam.
Notice, Dr. Vu does not have the 'air puff test'! This test is done with an icare tonometer. This test screens for glaucoma and takes seconds to do, does not require eye drops or a puff of air.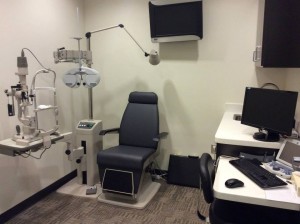 OPTOMETRY EXAM LANE: Dr. Vu's exam room is equipped with the Marco TRS-5100 digital refraction system. This allows Dr. Vu to accurately fine tune her patient's prescription.