Office Tour
Take a look at our office before your next visit.
OPTICAL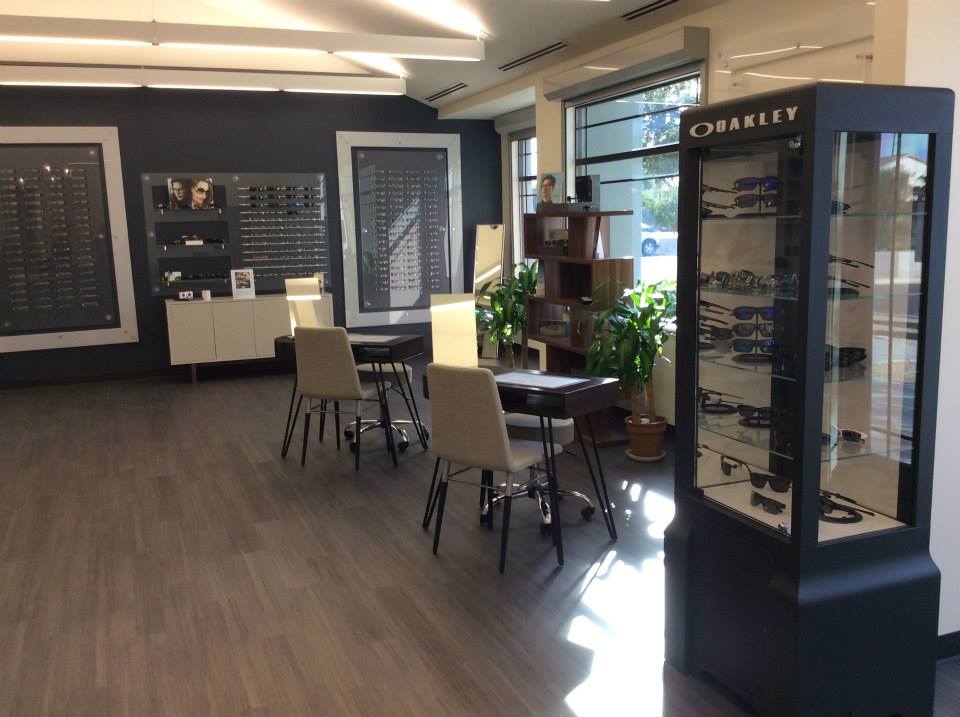 Choose from many different designer frames. We also carry safety goggles.
PRETEST ROOM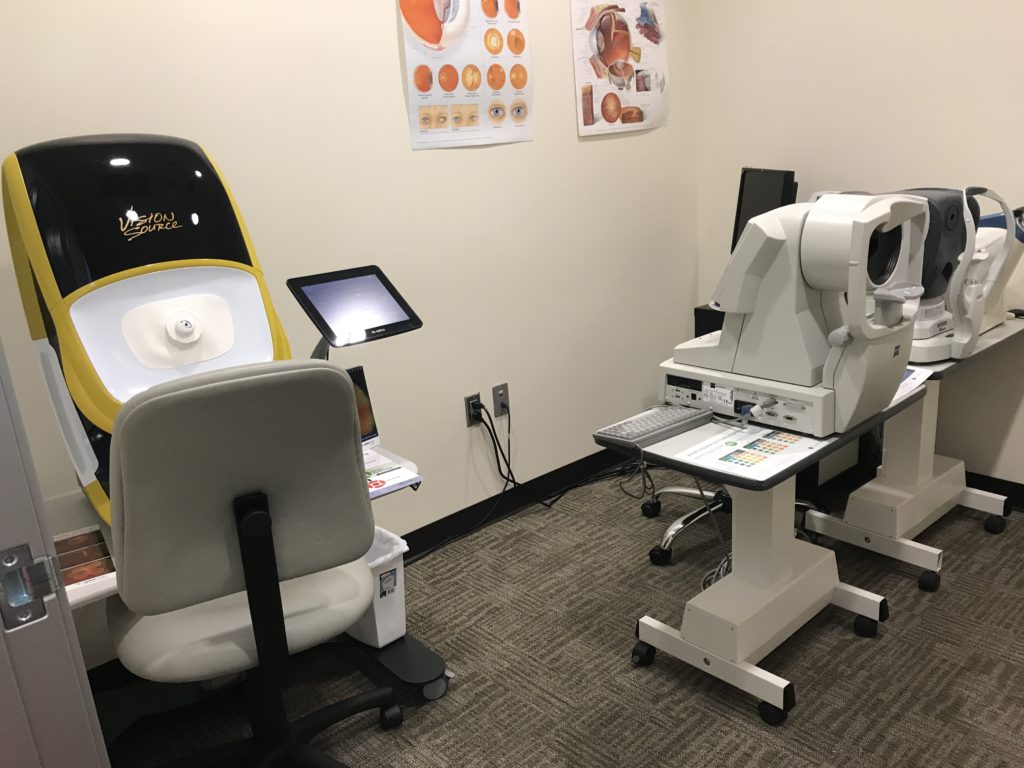 Optos Optomap, Oculus Easyfield Permieter, Nidek Auto-refractor and Corneal Topographer allows the technician and doctor gather information to ensure a thorough eye health exam.
Notice- Dr. Vu does not have the 'air puff test'! This test is done with an icare tonometer. This test screens for glaucoma and takes seconds to do, does not require eye drops or a puff of air.
OPTOMETRY EXAM LANE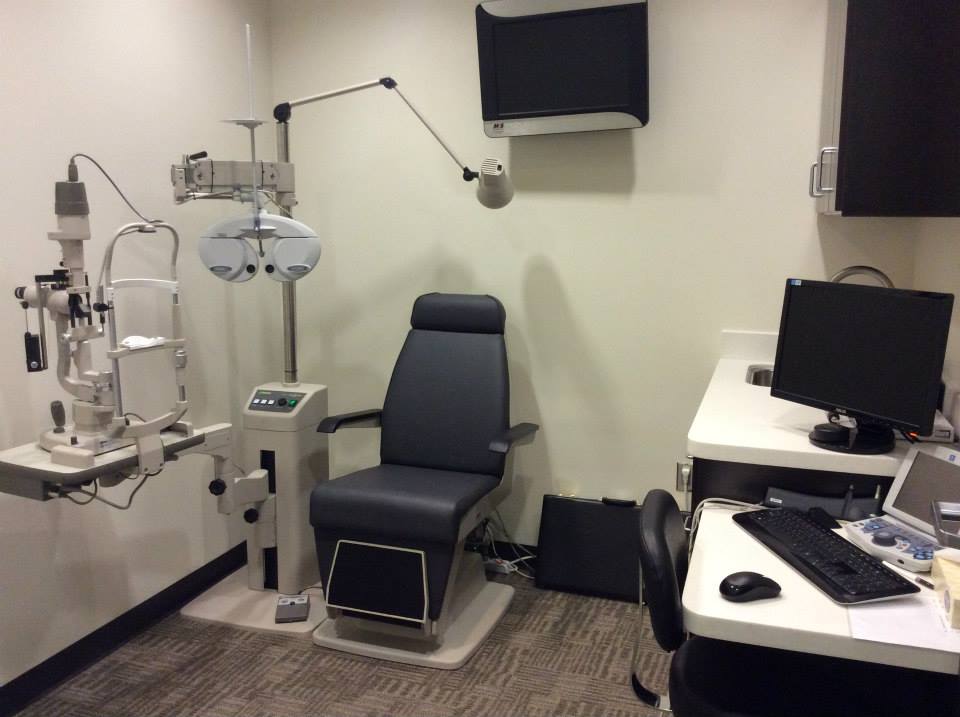 Dr. Vu's exam room is equipped with the Marco TRS-5100 digital refraction system. This allows Dr. Vu to accurately fine tune her patient's prescription.