Doctor
Meet the experienced and friendly doctor who makes Eye Love Smiles Eye and Dental Care the leading provider of eye care products and services in Glendale.
Dr. Kathy Vu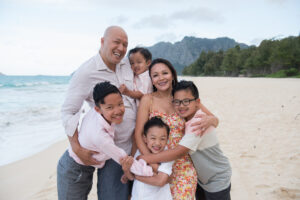 Dr. Vu received her Bachelors of Science from Xavier University of Louisiana. She then attended the Pennsylvania College of Optometry where she received her Doctorate of Optometry.
After graduation, Dr. Vu relocated from her hometown of New Orleans, LA to Phoenix, AZ to practice optometry. She is experienced in prescribing eyeglasses and contact lenses, performing diabetic eye health exams and treatment conjunctivitis (pink eye), glaucoma, and corneal diseases. Dr. Vu is committed to providing tailored eye exams to fit each person's visual and eye health needs. Dr. Vu is also a member of the Arizona Optometric Association and American Optometric Association.
Dr. Vu is married to Dr. Kelvin Ngo and have a family of 4 boys. Outside of work, Dr. Vu loves to try new restaurants, cook (to keep up with the boys' appetites), bake, read, attempt to sew and working out.